News
Actemium powers innocent's CO2 neutral factory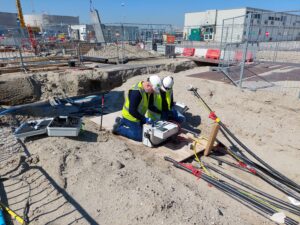 'The blender' is being built in the port of Rotterdam; a CO2 neutral factory for innocent drinks, manufacturer of smoothies and fruit juices. The factory will produce about 400 million bottles of chilled juices and smoothies per year for 17 European countries. Actemium provides a high-voltage installation.
"We have been asked to lay the high-voltage infrastructure for the entire plant," says project manager Delano Wouters. "This involves the placement, installation, testing and commissioning of various distributors, 16 transformers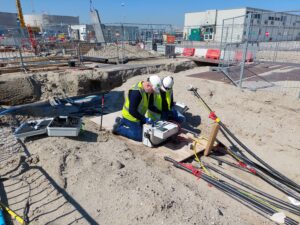 and all associated cabling."
The work started in December 2020. In the meantime, more than 10 kilometers of cable have been pulled and the cable runs have also been installed. As soon as the transformers and distributors arrive on site, the teams will install and connect them. The connection will be done in collaboration with Omexom Czech Republic.
Actemium will also take care of the secondary cabling; all signal cables that run from the transformers to the signal boxes. In addition, the teams are laying the fiber-optic ring. As soon as the second section is ready, all will be tested and commissioned.
For more information, please contact Delano Wouters.